MFA Exhibition: Eric Robertson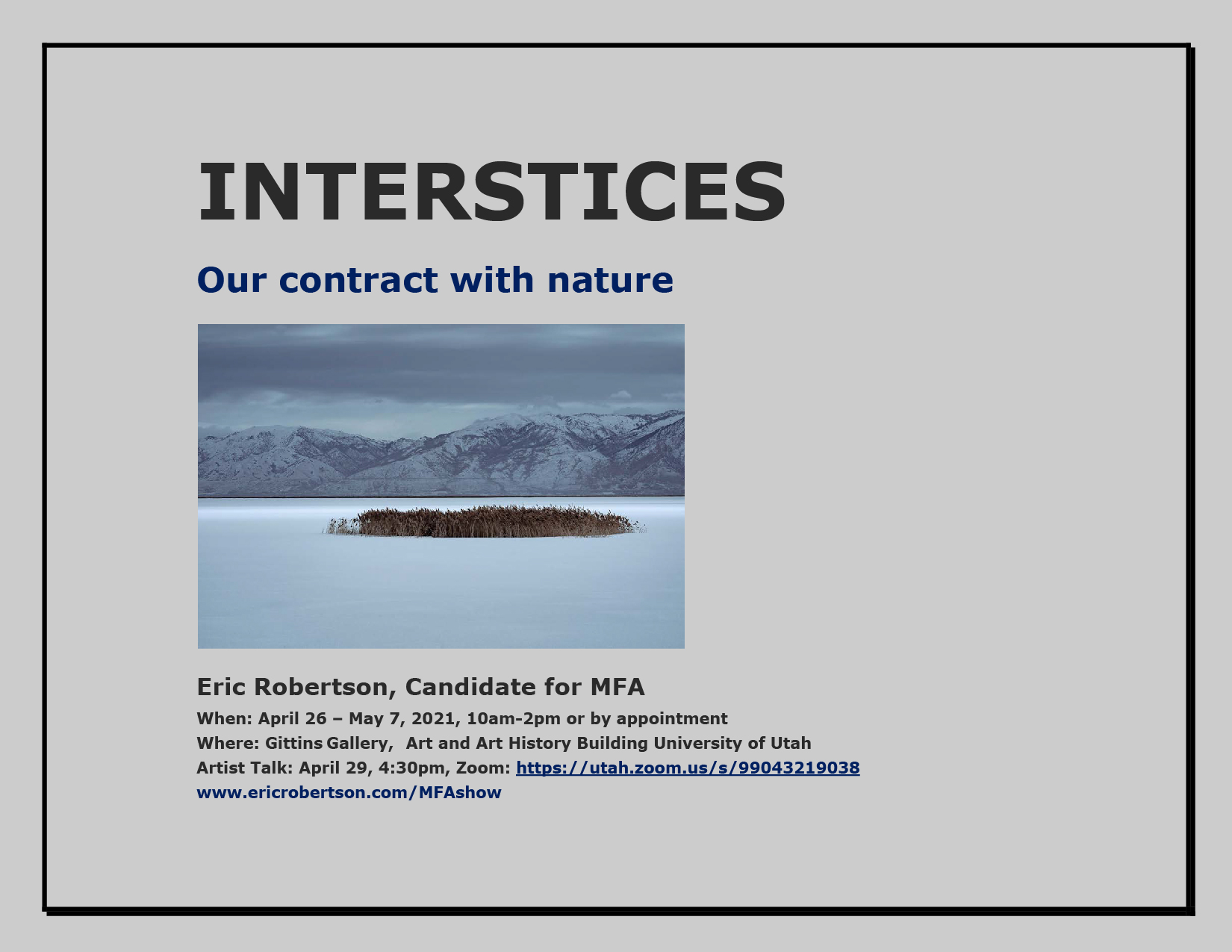 Interstices: Our Contract with Nature
Please join the Department of Art & Art History and Eric Robinson in celebrating his MFA thesis exhibition and artist's talk.
The exhibition will be open to the public Monday through Friday from 10 AM to 2 PM.
We are living in the Anthropocene. An epoch marked by humankind becoming the most powerful force on the planet. In many ways, this time is marked by our over-reach, our imbalance with nature. As climate change is upon us, and we exploit our planet's resources, a reconciliation is needed. My imagery becomes a meditative, intervening space – the interstices – a brief moment within which we can reimagine our relationship with the natural world.
Eric gave an artist talk via Zoom on April 29th at 4:30 PM. Watch below.