Artist Talk via Zoom, Wednesday, November 11, at 4:30pm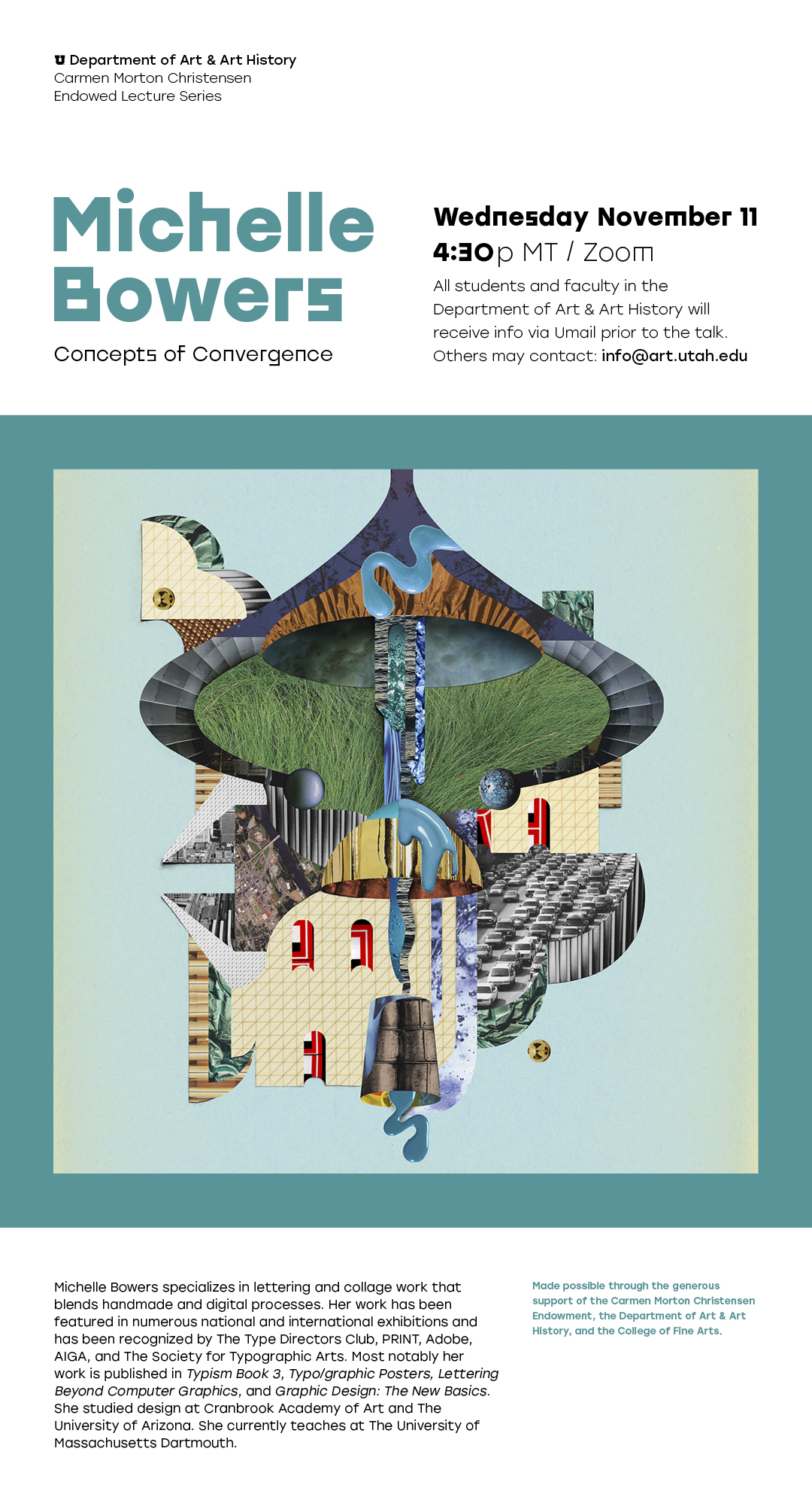 Michelle Bowers specializes in lettering and collage work that blends handmade and digital processes. She studied design at Cranbrook Academy of Art and The University of Arizona. She currently teaches at The University of Massachusetts Dartmouth and has taught graphic design, typography and printmaking at workshops and college programs throughout the US.
Her work has been featured in numerous national and international exhibitions and has been recognized by the TDC, STA, PRINT, Adobe, AIGA, SOTA, and the UCDA. Most notably her work is published in Typism Book 3, Typo/graphic Posters, Lettering Beyond Computer Graphics and Graphic Design: The New Basics.
All students and faculty in the Department of Art & Art History will receive info via Umail prior to the talk. Others may contact: info@art.utah.edu
Made possible through the generous support of the Carmen Morton Christensen Endowment, the Department of Art & Art History, and the College of Fine Arts.