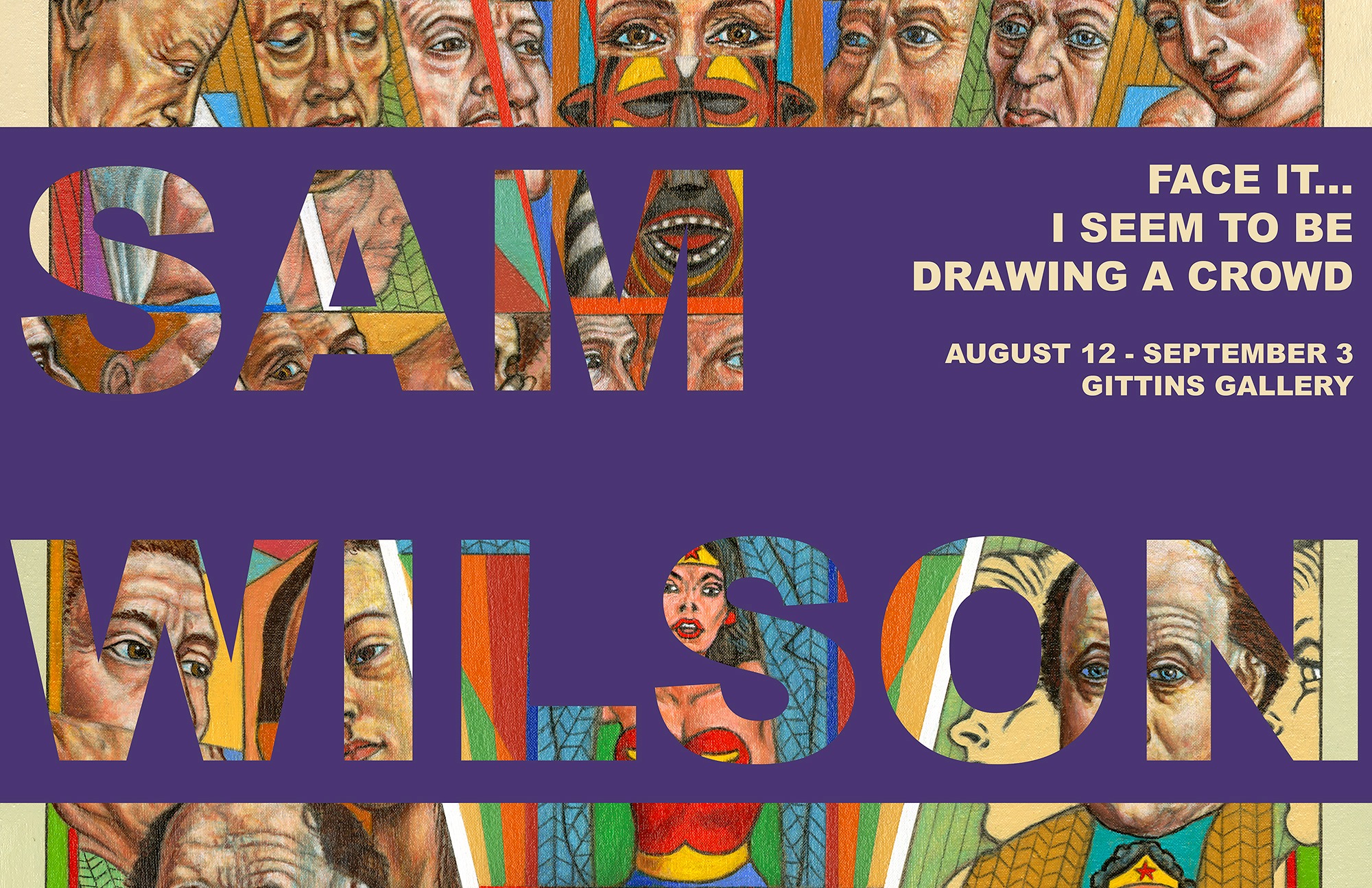 We welcome Emeritus Professor Sam Wilson back into Gittins Gallery for an exhibition of his recent work:
Face it… I seem to be drawing a crowd
August 12 – September 3, 2021
Gittins Gallery, Art & Art History Building
Hours: M-F 8:30am-5pm
Artist Talk: Thursday, August 26th at 11am
I've always had difficulties trying to describe or explain my pictures sight unseen. Late in my education, at a time one was to choose a direction I went with "all of the above" to avoid a decision. This became a style that required a "don't quit your day job" survival program. Fortunately the day job was a good one. The on going process was simply, buy some art supplies, use them up and buy some more (on going questions, not responsible for answers). It is much like starting the prologue with no need for an epilogue. My current painting is a product of the previous one. Gaining momentum, I've got a bunch of work that would begat even more work. It is not a matter of good or bad and I'm too old to be responsible for current trends. The goal is to at least maintain the illusion that I'm still some sort of artist and what I do is as authentic as possible.