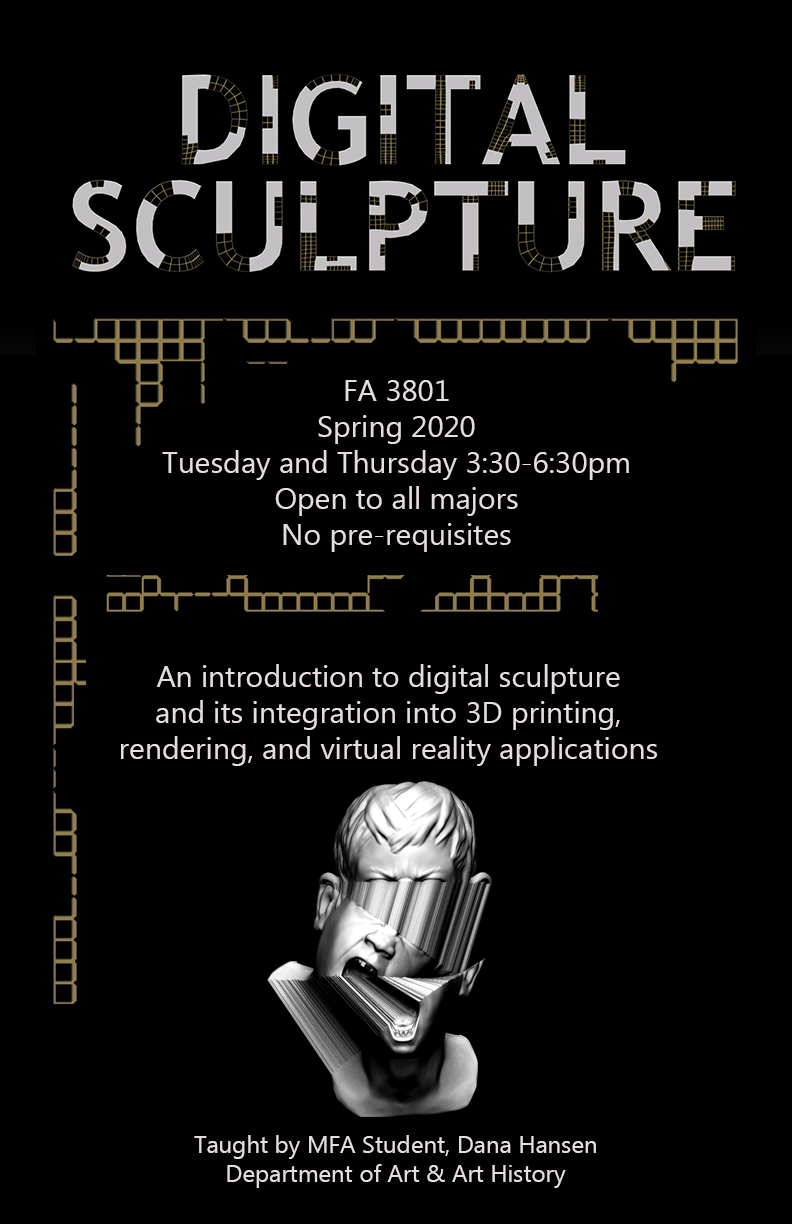 MFA Student Dana Hansen will be teaching Digital Sculpture (FA 3801) spring semester. This class is an introduction to digital sculpture and its integration into 3D printing, rendering, and virtual reality applications.
Tuesday/Thursday 3:30-6:30pm | Open to all majors | No Pre-Requisites
Register starting on Monday, November 7 (login to CIS for your assigned date). Open registration begins November 25.