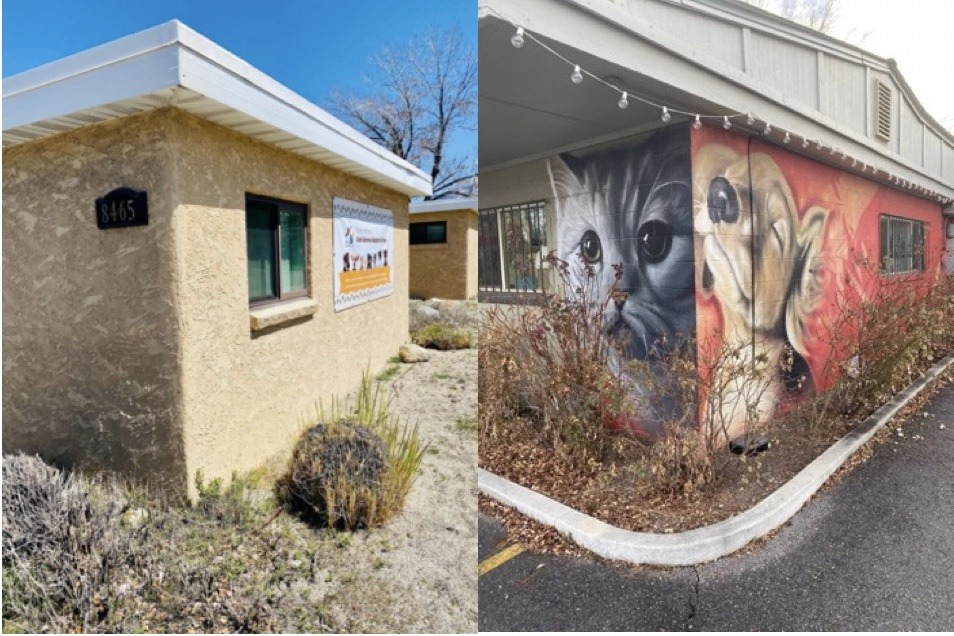 Utah Animal Adoption Center of Sandy, Utah seeks University of Utah artists and art students interested in volunteering to execute a mural project for our new location. The project will involve the building located at 8465 South 700 East with a mural on the North-East side of the building facing 700 East. Preference will be given to projects similar in scope and style to the above image.
Project Details:
1. Art should reflect the scale of the building and not overpower it
2. Art should complement the natural architecture of the buildings and open spaces of the area
3. Art should be creative but conceptually accessible to the viewer
4. Art work must be imaginative, durable and require very low maintenance
Theme of Project: Dogs and Cats/Pet Adoption
We would like the project to be mostly completed by our grand opening event with final touches applied day of the event as part of the presentation of our new facility. Please include estimated time needed to complete project, along with established start date of project.
Preference will be giving to students or group of students willing to donate their time and talent to the project. All of the supplies will be provided for you by Utah Animal Adoption Center.
If interested in being a part of Utah Animal Adoption Center's project please submit up to 3 concepts for your project, along with a list of supplies needed, by June 15th, 2021 to Samantha Johnson, samanthaiversonjohnson@gmail.com. Your submission will be reviewed by the organizing committee with winning submission notified by June 20th, 2021. The project must begin with enough time to have a majority of the work completed by the grand opening tentatively scheduled for August 14th, 2021.
Thank you for your interest in helping us with this important project. Please feel free to reach out to me with any questions.