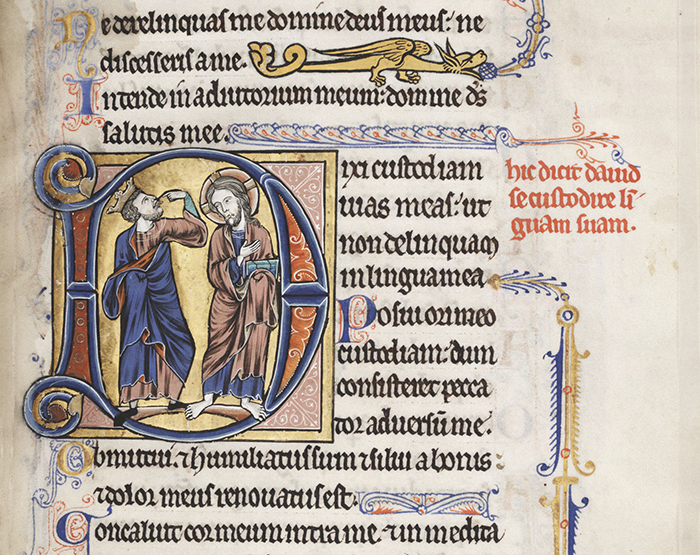 At the end of this academic year and on the occasion of her retirement, we celebrate the career of Elizabeth Peterson, Associate Professor of Art History, after twenty-six years as a dedicated and highly valued teacher, scholar and colleague in the Department of Art & Art History at the University of Utah.
A specialist in medieval illuminated manuscripts, Professor Peterson came to the University of Utah in 1992 after receiving her Ph.D. from the University of Pittsburgh. During her time at the University of Utah, Professor Peterson has taught a wide variety of art history courses including lecture and seminar courses on ancient and medieval art, and in recent years she worked closely with undergraduate and graduate students in special seminars on the noted collection of illuminated manuscript facsimiles in Marriott Library's Rare Books Collection.
Professor Peterson's deep commitment to the field has been instrumental in building the rigor and expanding the curriculum of the Art History Program at both the undergraduate and graduate levels and for helping to bring new digital technologies to the teaching of art history. For many years, Peterson served as the Program Director for Art History as well as Director of Art History Graduate Studies. From 2003-2009 Peterson was Chair of the Department of Art and Art History.
Professor Peterson has published widely on 13th century French illuminated manuscripts, but her scholarly pursuits are broad and she is currently completing a book on the twentieth-century Utah painter and former U of U professor Alvin Gittins. Always active in professional service, Professor Peterson was on the University of Utah's Presidential Commission on the Status of Women from 2007-2010 and had the honor of serving on the United States Senate Curatorial Advisory Board from 2007-2011.
Congratulations Elizabeth. You will be greatly missed by your students and colleagues!
Words by Monty Paret, Lela Graybill, and Elena Shtromberg
Image: Lewis Psalter: Initial D (detail), Psalm 38. 1225-1240 CE, illuminated manuscript, 230 mm x 165 mm; Free Library of Philadelphia, mca1850661, f. 66r, Philadelphia, PA.