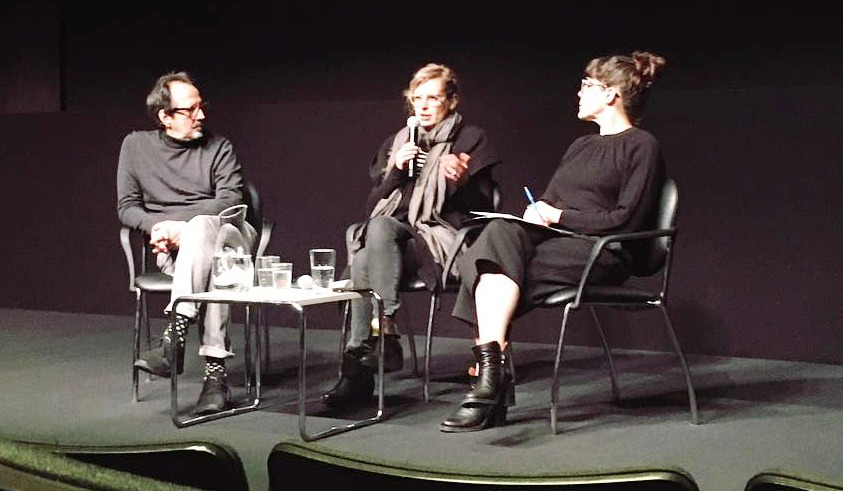 Art History faculty are presenting in the US and abroad!
Visiting Assistant Professor Sarah Hollenberg presented "Regionalism and Decolonization at the United Nations, 1952-1970" at the Annual Conference of the College Art Association in Los Angeles on February 21, 2018. On March 14 she presented "'Altar to the God of All': Architecture, Faith, and International Modernism at the United Nations" at the Annual Conference of the Society for Cinema and Media Studies in Toronto, Canada, on a panel co-organized by U of U alum Amanda Beardsley (Art History MA, 2011). Beardsley–who is now a PhD candidate in Art History at Binghamton University, SUNY–presented her own work entitled "Sounding Broads: The Salt Lake Tabernacle and Vern Knudsen's 1969 Miniskirt Study."
Associate Professor Elena Shtromberg presented her video art program "Memory and Forgetting" from the co-curated exhibit Video Art in Latin America at the Berkeley Art Museum and Pacific Film Archives on March 21, 2018. She also participated in a roundtable discussion with the 2018 recipient of the Hasselblad Foundation International Award in Photography, Oscar Muñoz, and Professor Natalia Brizuela of UC Berkeley, at the Cantor Arts Center, Stanford University, and gave a gallery talk for the exhibit, The Matter of Photography in the Americas.
On March 10, 2018 Assistant Professor Jessen Kelly presented "To Hazard a Drink: Chance and Early Modern Drinking Games" at the New College Conference on Medieval and Renaissance Studies in Sarasota, Florida. On March 24 she presented "Perilous Vessels: Dice Games and Drinking Games in the Dutch Republic" at the Annual Conference of the Renaissance Society of America in New Orleans.
Associate Professor Lela Graybill presents "The Forensic Eye and the Public Mind: The Bertillon System of Crime Scene Photography" at the Annual Conference of the Association for Art History in London, England on April 7, 2018.
[Pictured: Elena Shtromberg in discussion with Oscar Muñoz and Natalia Brizuela, photo by Jennifer Sales.]