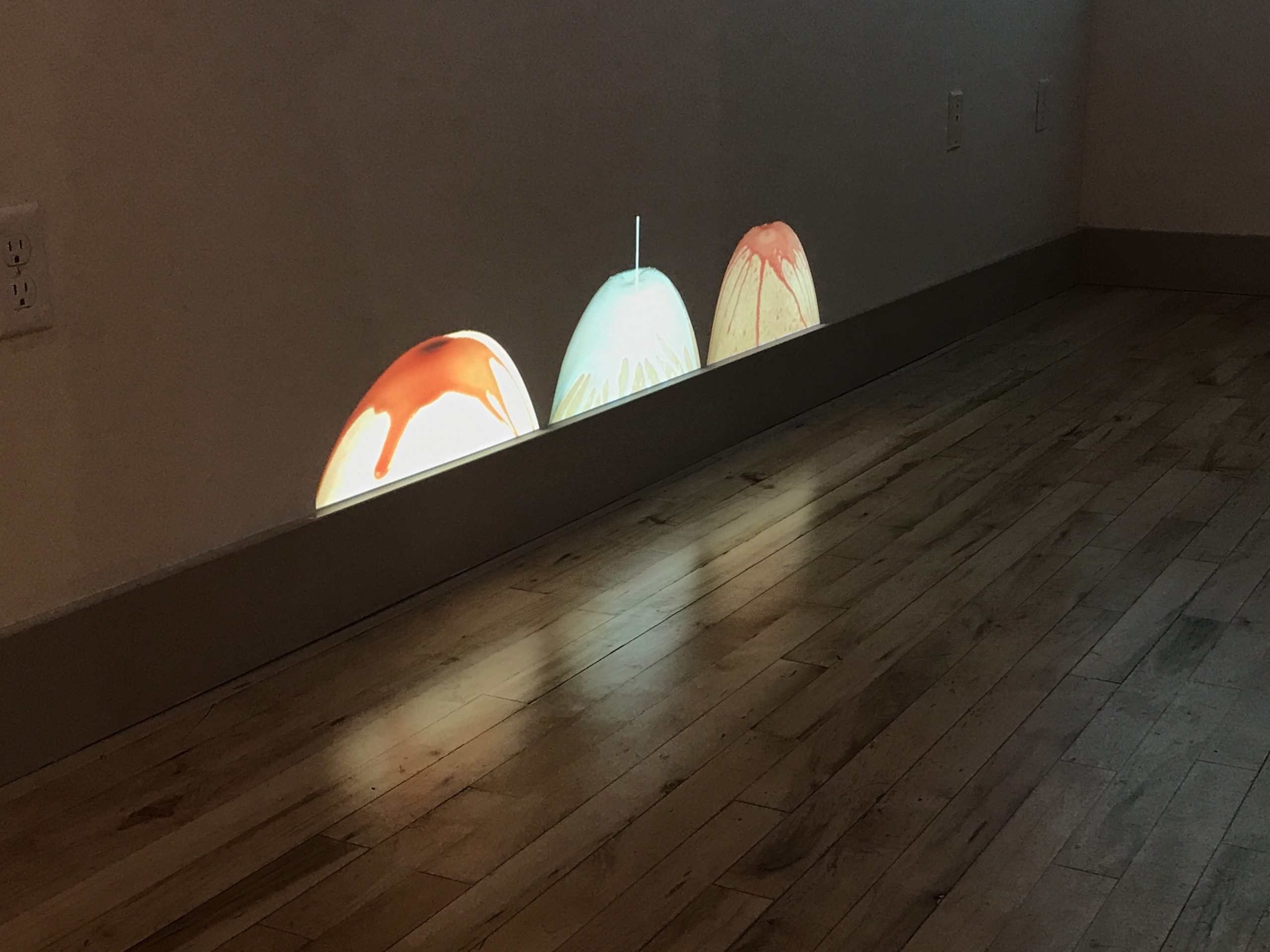 Congratulations to all of the artists in the Bountiful Davis Art Center 2018 Statewide Competition! We were proud to see a number of University of Utah Art faculty and students included in the exhibition, and three of our faculty named winners!
1st Place: Tatiana Larsen, "Pouring Gifts"
In the piece called "Pouring Gifts", Larsen uses her own body covered with food in reference to motherhood and the act of giving nourishment and its direct relation to waste.
"In my artwork, I often explore the "grey area" between the false dichotomy of past and present and the idea of passing from one state of existence to another. It is the journey in time, and the experience of transitioning from past to future, that is central to my artwork. My personal art is a symbolic compilation of my life experiences. I was born in Slovakia and lived there until I emigrated to the US in my twenties. These experiences and many others began fueling my art. I am often questioning the spiritual and physical value of things, looking for cultural inconsistencies. I experiment with these ideas and search for disagreement and unconformity; it is in the middle of these conditions that I gather inspiration for my work. The process of searching for different meanings leads to the transformation of these materials and the creation of a new narrative."
2nd Place: Heidi Somsen-Moller, "Remnants of a Matriarch"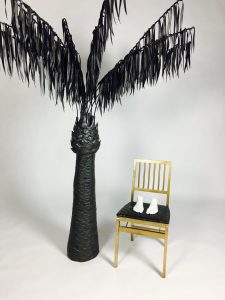 2017, ceramic, wire, bicycle inner tubes, chair, gold enamel paint
This piece is a symbolic feminist portrait of a woman from the Old Testament. Deborah, who "dwelt under the palm tree of Deborah," was said to be a "judge in Israel" and a prophetess. There are dishearteningly few passages in scripture which reference women, and this piece speaks to the absence of women in religious traditions and in history, as well as their continued absence within our contemporary institutions.
3rd Place: Lewis Crawford, "Construct No.08-01"
2016, Pigment print and ink, 24 x 18 inches
The edge of a photograph is the cut-off point; it defines what is in and out. All the information provided to the viewer is contained within that edge, forcing an understanding of the narrative through the shapes, forms and marks within the composition. What if those marks continued outside of the edge? Drawing upon Russian Constructivist ideas of line, form and shape to create simple composition, I have deconstructed the visual geometry, or marks, found in the photograph and extended or duplicated their narrative elements into the negative space around the photographic edge. I call this series Constructs. One way to further my exploration is figuring out how I can use technology and mechanical reproduction tools in creating a composition that is more than just a photograph or print. All the images are printed using a large archival inkjet printer, and then a plotter is used to draw graphite, ink or emboss marks to finish the overall compositions.
Read more about the exhibition on the BDAC Website.