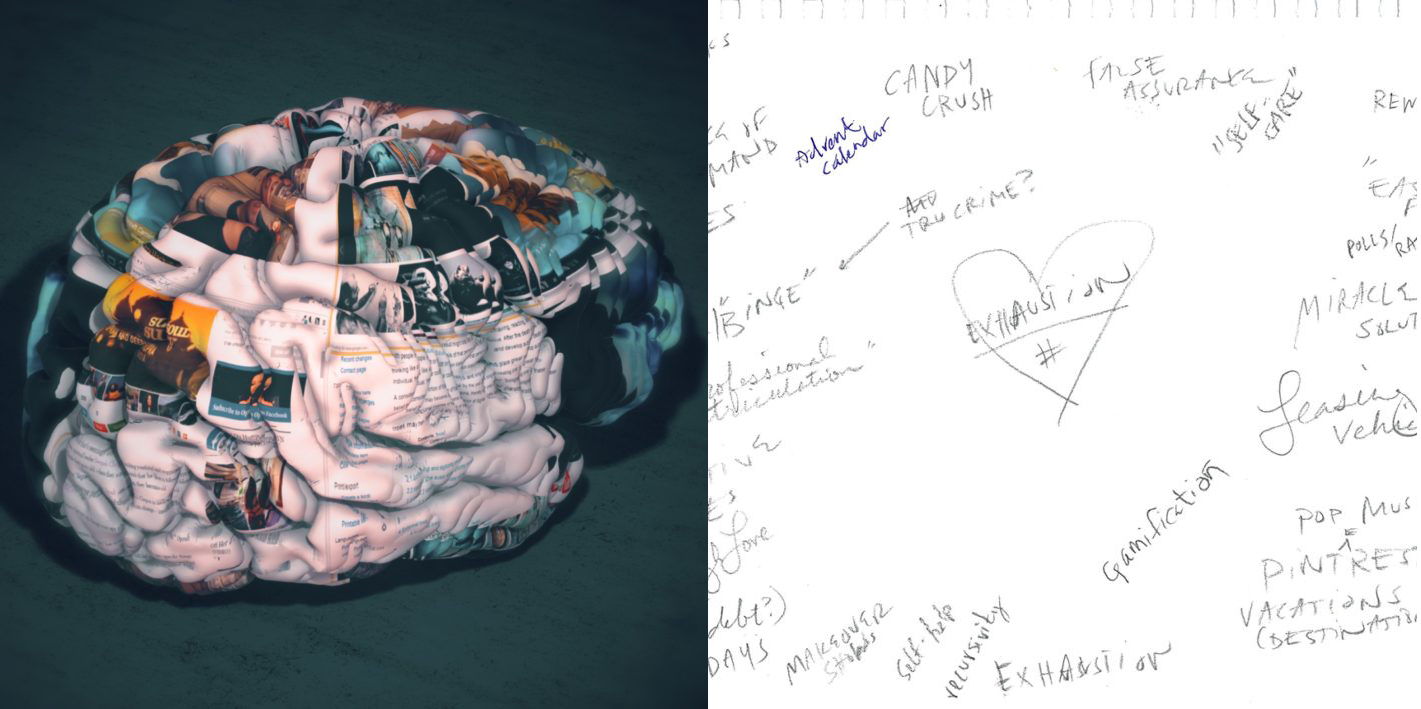 MFA alum Justin Watson and Sculpture Intermedia Professor Kelsey Harrison open new exhibitions at Utah Museum of Contemporary Art on November 1.
a farewell to images is the concluding chapter in a trilogy of works written and produced by Justin Watson (including nolandisland, 2016 and |human|, 2017) utilizing digital media as an apparatus to investigate communication, post-internet identity and existential inquiry. The three chapters are presented within the space to reveal the artist's four year evolution of craft, philosophy and identity while working through the series. The exhibition will be on view until January 18, 2020.
Kelsey Harrison's Never an Hour for Thought is the culmination of work as artist-in-residence at Utah Museum of Contemporary Art for the last year. The exhibition is located in the AIR space and will be on view until January 28, 2020.
Both exhibitions open on Friday, November 1, 7-9pm. Support your local arts at UMOCA!
20 S. West Temple
Salt Lake City, UT 84101